PREPARE YOUR FILES TO GICLÉE AND FINE ART PRINTING
A SIMPLE BUT USEFUL GUIDE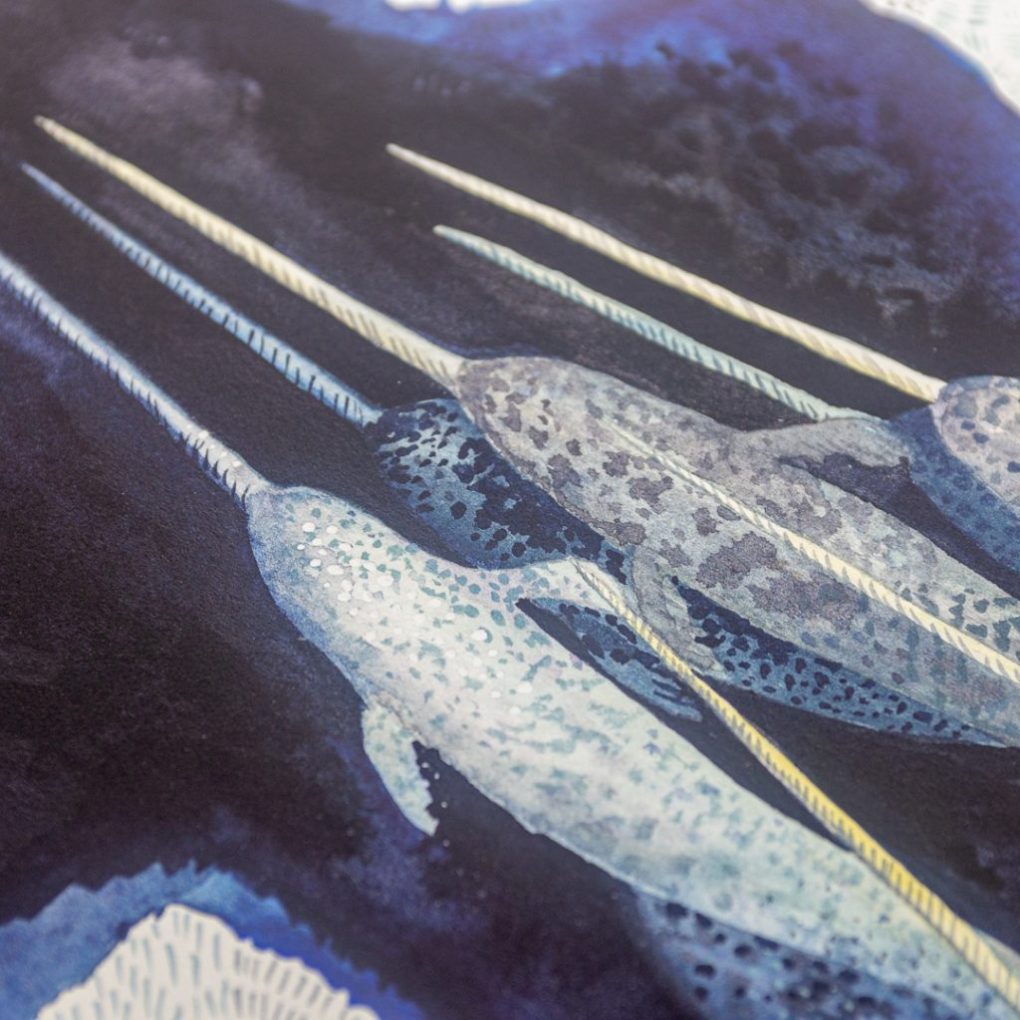 PREPARE YOUR FILE FOR GICLÉE AND FINE ART PRINTING – FILES
It serves as an advice for "how to prepare a file for giclée printing", as it does for most other printing technologies and methods.
Always save your files in non-editable ​​print-ready formats like TIFF, JPEG or PNG ou PDF (preferably the first);
Do not upload files with layers, especially if they contain non rasterized fonts, paths, etc.;
Flatten everything to one layer (flatten image) before submitting your files for production;
If you're saving your files as TIFF, please choose "no compression" in order to preserve the best quality of your files;
If you're saving your files as JPEG, choose the highest quality possible.
COLOUR MODE
We accept files in Adobe RGB, sRGB, etc.;
You may send your files in CMYK, but you may also convert them to RGB before sending them to Pigmento. All files are converted to RGB before going through the printing software (see following points);
Don't worry, we're very aware of the whole issue around the CMYK "complex", prepress, subtractive and add modes, all the stories and the myths, but there are some things you should know before putting your foot to the ground saying that "CMYK is the thing". In fact, you can use CMYK in any order to be sent to a printing service in 2 particular cases, namely:

1) Are you absolutely sure about the ICM profile the printing machine is calibrated for;
2) You're using some special colors where halftoning and registration  problems are much more important than color fidelity, which, let's face it, is exceptionally rare.

In all other cases, there is a considerable risk of having your CMYK files converted to RGB (actually CIE LAB) and then back to CMYK, in order to match the workflow's ICM profile;
Modern workflows (RIP) are much more capable of converting RGB >> CMYK than the process performed by your software of choice;
You may take note of the following: never work or convert to CMYK mode unless you have full control over the entire workflow (calibrated) and this control includes the printers themselves;
The best color profile to use with Pigmento is Adobe RGB or sRGB IEC61966-2.1. At Pigmento we use 12-ink machines, we have a valuable range of inks at our disposal, there is no reason to restrict your work environment to the 4 colors of the traditional graphical industry.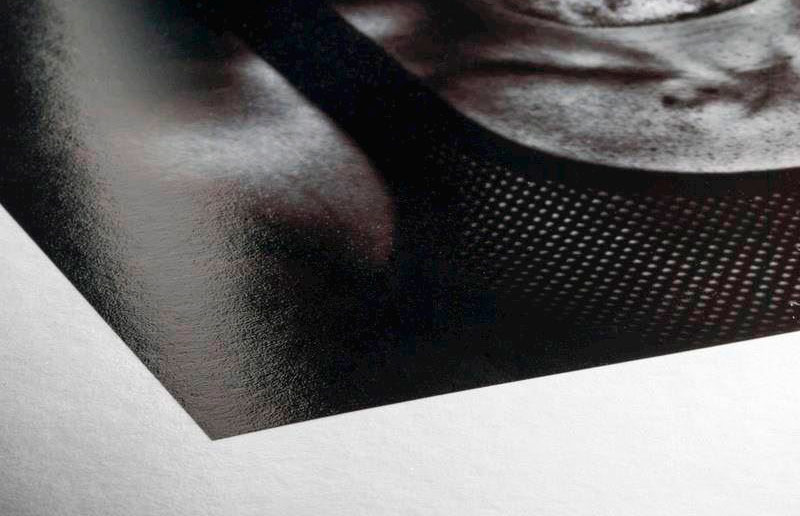 BLACK & WHITE
Thanks to the kind of printers we use (12 inks) in which are included 2 grays and 2 blacks, we can print true black and white, without adding colors to balance grays.
RESOLUTION
The ideal scenario is a resolution of 300dpi at desired print size. If the resolution is not high enough, get in touch and we will try to help you with resizing/enlarging your files with minimal loss of quality.
Our printers do not apply sharpening or any kind of processing, but we generally assess the need to add sharpening in the prepress stage and if necessary we will add sharpening to your image. We will contact you if this happens.
CURRENT MAXIMUM PRINT SIZES
At the moment we print giclée up to 24″ / approx. 60 centimeters wide (at the narrowest margin), up to 18 meters long (roll). We really like to produce huge prints, but the truth is that we will print any A5 with the same commitment.
PLEASE BE ADVISED:  All prints are, by default, produced with a white border (or margin). This border facilitates the manipulation of the printed work, eases framing and in case of damage to the paper's physical limits, it works as a sacrificial area.
Sizes A2 and larger have a standard 25mm (1 inch) margin; Smaller than A2 size and even A4 sizes have a 15mm margin; A4 or smaller has a 10mm margin. We can reduce the margin on request, but we never advise borderless printing. Nevertheless be informed that we can provide this type of printing.
Before processing any order, we will get in touch to confirm files compliance, desired sizes, margins, shipping, etc. We are always available through info@pigmentocoolectivo.com. 
Do not worry! It's all done very calmly and confirmed before actual production.
You can also use our contact form to place your questions.