GICLÉE PRINTERS – ABOUT
PIGMENTO COOLECTIVO
Pigmento Coolectivo is a small but very proud Giclée & Fine Art printing lab and originally a spin-off of VLAB (extinct back in 2019). We are still based in Aveiro and are currently shipping to practically all of Europe. Throughout 2021 and despite the maintenance of a difficult operational context due to the pandemic, we seized the opportunity to expand the reach of our operation. 2002 is being used to consolidate relationships, test new production options and, of course, to increase operation.
We are honored to work with aprox. 400 artists (Portuguese and foreign). We want more, but above all, we want to serve our partners and customers as they deserve.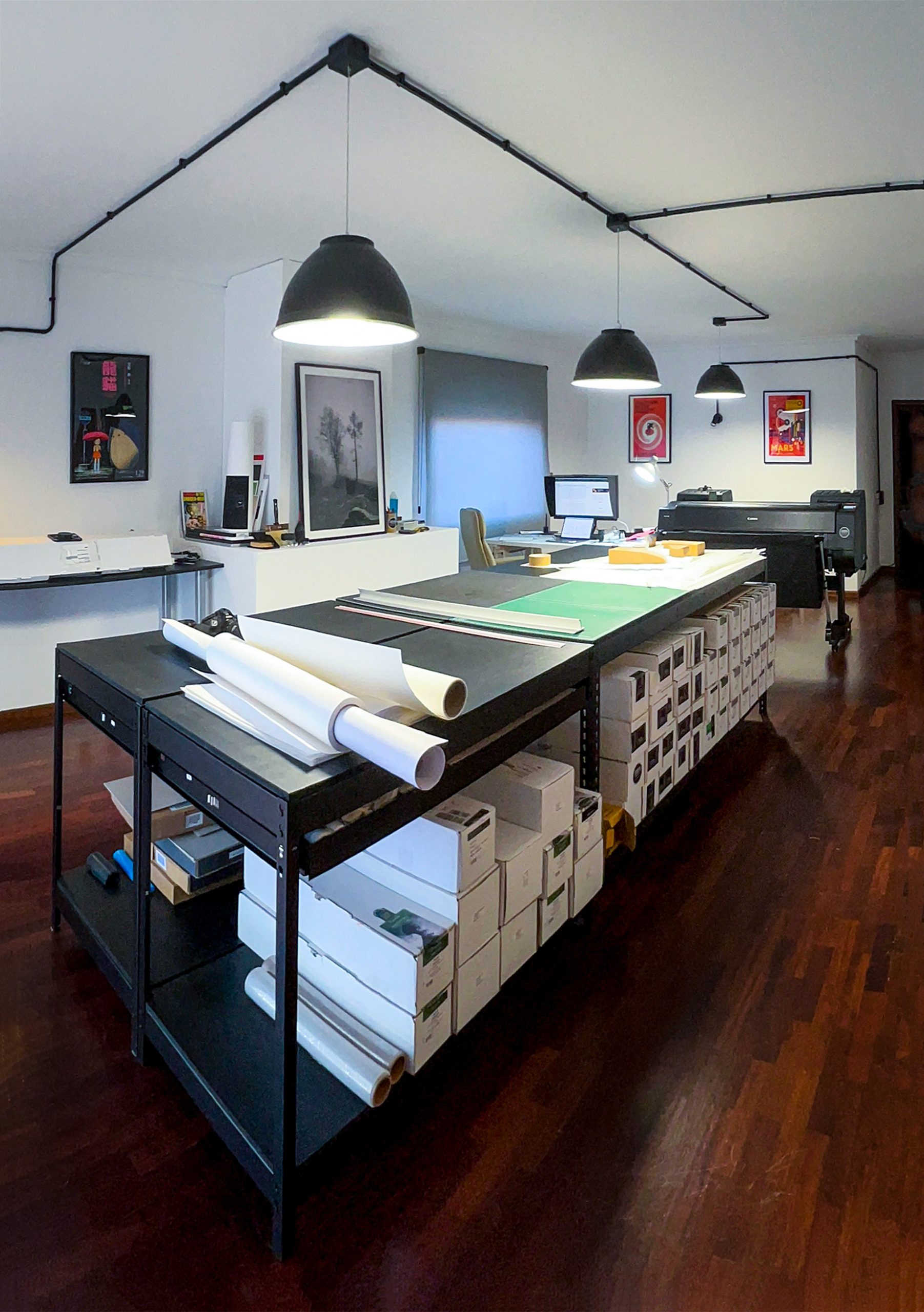 PIGMENTO COOLECTIVO – MISSION
Our mission is to provide an amazing printing service: excellence in substrates, inks, color management processes, but also in the eye for detail and in the care of our customers, pre-press support and after-sales follow-up. 
We print for over four hundred creatives and artists. Take a look at our Instagram to get to know a small sample of the work we are producing.
We aim use the highest quality materials and for so we focus mainly on solutions produced by Canson and Hahnemühle, and printers by Canon (IMAGEPROGRAF 4100 & 2100 with LUCIA PRO mineral pigment-based inks.
FOLLOW PIGMENTO ON SOCIAL MEDIA…
We do offer a very comprehensive offer on papers from any of the aforementioned brands, as well as a PC line, based on "white label" papers produced by renowned companies.
We try to make available to customers a permanent stock of 10 to 12 different papers, covering the different natural fibers (alpha-cellulose, cotton, etc.), representing different finishes (smooth, textured, etc.), witheness, and of course more sustainable substrates such as bamboo, agave, hemp and sugar cane.
The wide range we offer does not neglect the importance that costs have in purchasing decisions, and as such we try to present solutions that range from the economical to the expensive (some people call it premium, but the truth is that some papers are really expensive).
We're not open to public! We are not a store.
First forced by circumstances (since we emerged in the middle of the COVID-19 pandemic), then by operational choice, we maintain our Lab closed to public. Despite this, we are committed to individualized relationships, attention to detail and we always have plenty of time to help our clients achieve the best possible result for their projects.
To place an order, please follow these steps…
Is there a question you want to ask us? Please take a look at our Frequently Asked Questions or use the form below. Do you need to be reached by phone? Submit the form with your phone contact. We will get in touch as soon as possible.