ABOUT PIGMENTO COOLECTIVO
Pigmento Coolectivo it's a small but proud print lab specialized on giclée & fine art printing and, originally, a part of VLAB. We are still in Aveiro and are currently shipping to virtually all of Europe. Throughout 2021 we had the opportunity to extend the reach of our services.
PIGMENTO COOLECTIVO – OUR MISSION
Our mission is to provide an excellence-oriented printing service: excellence in substrates and papers, in pigment-based inks, in great colour management processes, but also in attention to detail and customer satisfaction.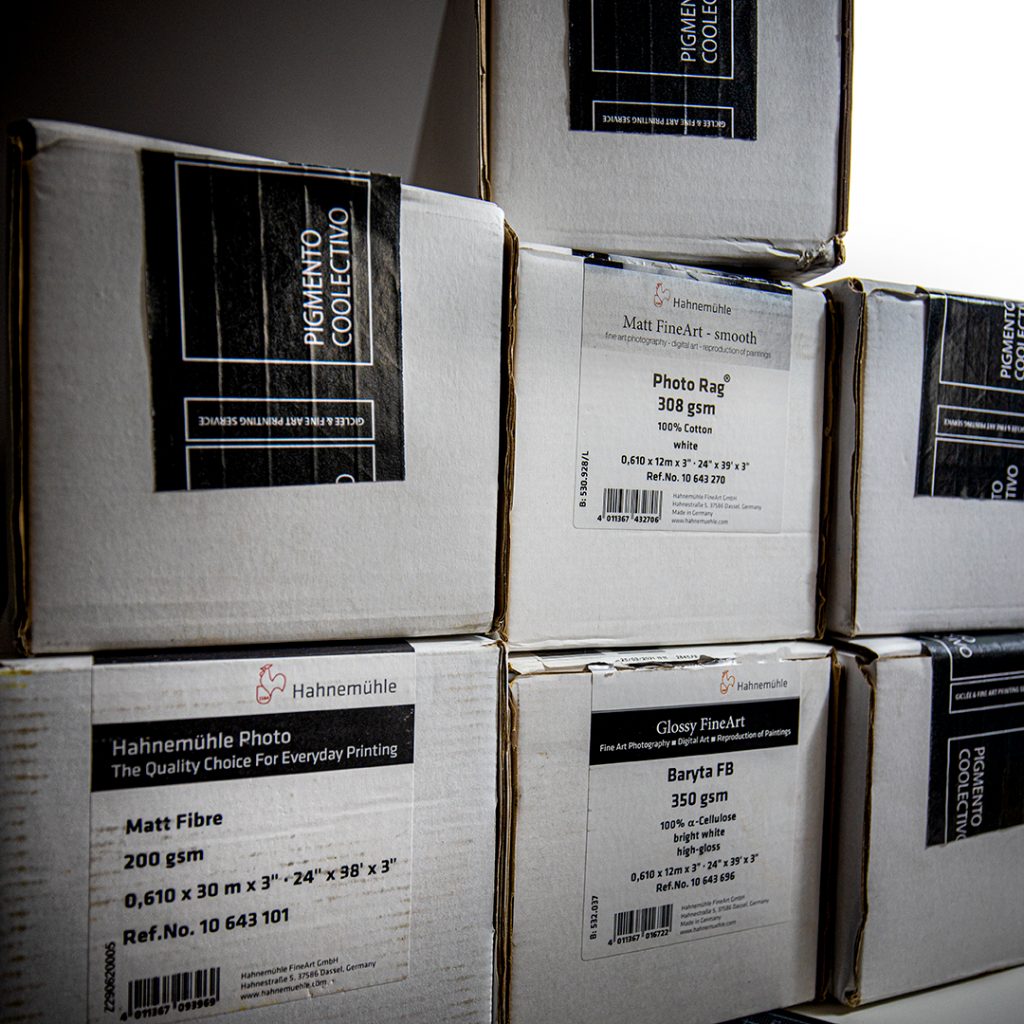 We currently print for over 250 creatives and artists around the world that sell in Europe. Take a look at our Instagram to get to know some of the artists we are currently serving.
We use high-quality materials and we mainly go for Canson and Hahnemühlepapers. We also use last-tech from CANON imagePROGRAF series printers.
FOLLOW PIGMENTO ON SOCIAL MEDIA
We have a significant sock on papers for any of the aforementioned brands, as well as a PC line that is also a significant portion of all the paper we use. We try to have a permanent stock on at least 8 different papers at any given time.
We work behind closed doors. First as victims of the circumstances (we emerged during the COVID-19 pandemic), afterwards by operational decision. Nevertheless, we are committed to personalized relationships, attention to every detail and we always have plenty of time available to help our customers achieve the best possible result for their prints.
If you're looking for industrial solutions, we're not your guys!
To make an order, please follow the next few steps…
Há alguma questão que nos queira colocar? Queira p.f. dar um salto até à página de – Frequently Asked Questions – or use the form bellow
Do you need us to get in touch by phone? Please fill and submit the form providing us with your phone number. We'll get in touch as soon as possible.